ABOUT US
Michael Molinaro
Owner
At Molinaro Health and Functional Training Center, LLC, YOUR goal is OUR goal. We create specific exercise programs and training regimens based off each individual client and their needs. With a blend of traditional and functional training, motivation and education, we are able to help each client reach their full potential beyond their limitations. At Molinaro Health and Functional Training Center, LLC, we provide a welcoming atmosphere where members can't wait to get in, and never want to leave!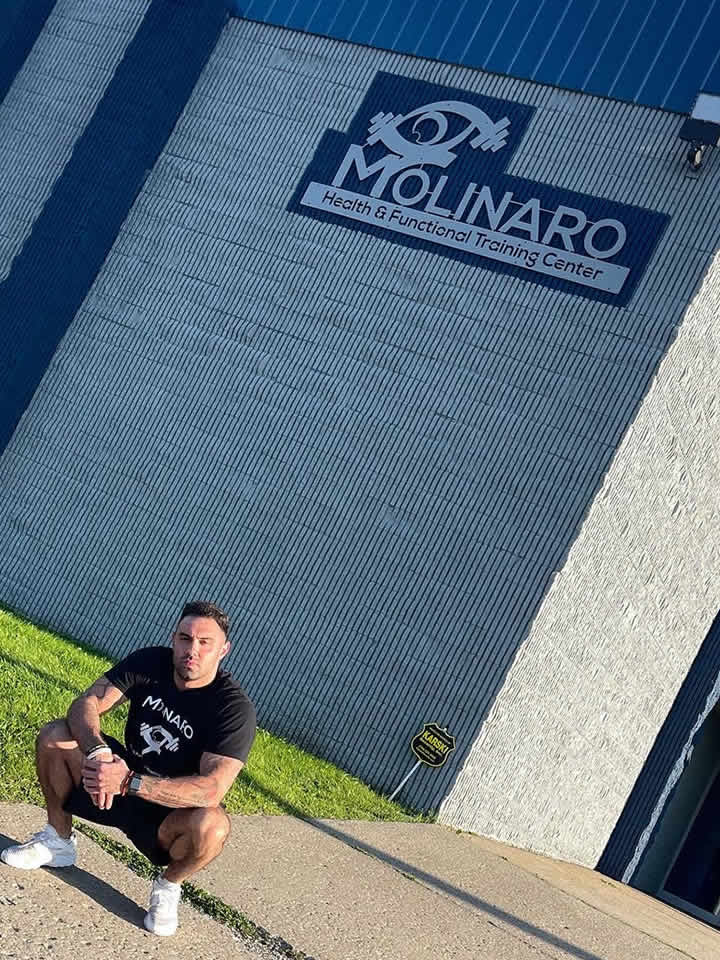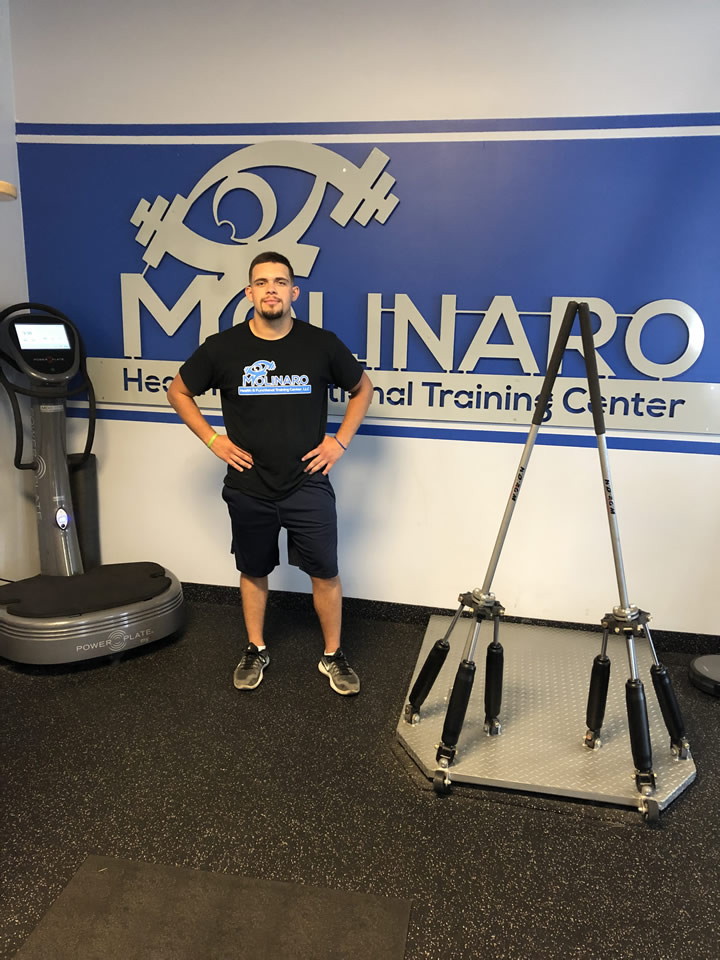 Mitchell Hart
Trainer/Coach
This is one of our Performance Coach's here at MHFTfitness, Mitchell Hart. Coach Hart obtained his Bachelor's Degree in Exercise Science from the University of Mount Union, is an ISSA Certified Personal Trainer and also a Certified Functional Training Instructor through the Institute of Human Performance. He also has competition experience in both bodybuilding and powerlifting. His specialty is in weight management and he has multiple years in personal training experience.
How We Train
Here at MHFT, we take pride in not only helping clients reach their specific goals, but also in improving the client's overall structural integrity and biomechanical well-being. We firmly believe that fitness is much more than simply improving one's physique. We incorporate a philosophy that encompasses the enhancement of day-to-day activity through functional movement patterns, beginning with the basics and gradually working towards more advanced methods. Through this, we hope to build a solid foundation of sound mobility, stability, and physical independence, as well as self-confidence and a personal sense of accomplishment and fulfillment.
Who We Train
The MHFT staff is comprised of well-educated and experienced Performance Coaches that are certified to work with a multitude of diverse clientele. With our new 10,000 sq. ft. facility, with over 70 pieces of equipment and 30+ yards of artificial turf, we have the ability to design elaborate and personalize training programs for practically any given population. We have worked with athletes ranging from 7-year old, beginner athletes all the way to athletes who compete at the professional level. We have also worked with special population clients with conditions that range from Parkinson's disease, stroke, diabetes, elderly, hip and knee replacement, heart conditions, and various sports injuries. We also work with a variety of general population clients who simply want to improve their physique and General Physical Preparedness (GPP).
Why We Train
When deciding to undergo a training program, it is not only important to establish a goal, but also to build an understanding as to WHY to train. At MHFT, we firmly believe that there is no "finish line" to fitness. We believe in the idea of creating a LIFESTYLE CHANGE. This idea encompasses three major factors in which we preach to ALL clients: consistency, perseverance, and visualization. In order for any goal, both in fitness and in life, to be accomplished, being consistent is KEY. This includes anything from getting all of your workouts in each week, sticking to a healthy eating routine, establishing an optimal sleep schedule, etc. Perseverance comes into play when things get hard. Just like in life, things in the gym can be very difficult and can begin to wear you down. Balancing family, friends, work, etc., can be exhausting and often times distracts us from our own personal goals and desires. However, without perseverance, there is no consistency. We believe that nothing good in life comes without HARD WORK. Lastly, it is important to visualize the version of yourself that you want to become. Who you are today is NOT a life sentence. When attempting to accomplish any goal, it is one thing to SAY what you want the end to be, but is another thing to be able to SEE what the future looks like. Visualize a better version of yourself. IMAGINE yourself 10 pounds lighter, hitting that big lift in the weight room, or making that big play on the sports field. We believe that all of these things are what it takes to accomplish your goals and to become a better version of yourself than you were yesterday.